You probably know that many people take CBD oil to improve their sleep quality. I tested eight different CBD oils so far but this is really special. It's not even oil.
Ojai Energetics calls it Full Spectrum Hemp Elixir. I tested it for two months and this is what happened.
Last updated on Aug 25, 2019.
My Review on YouTube
Ojai Energetics
I recently interviewed Will Kleidon, the founder of Ojai Energetics. Will calls Ojai Energetics a cannabis-technology company.
And besides developing battery storage out of hemp waste they make CBD infused products like CBD Coconut oil, CBD sports gel and well, the Full Spectrum Hemp Elixir.
Why I use CBD
I started to test CBD mainly to improve sleep quality. Sometimes it took me an hour to fall asleep and I wanted to fall asleep faster and recover better at night.
I think you can do a lot with the right lifestyle and biohacking habits but trying to improve even more can't hurt. Especially in the hot summer months where I felt it even harder to sleep well at night.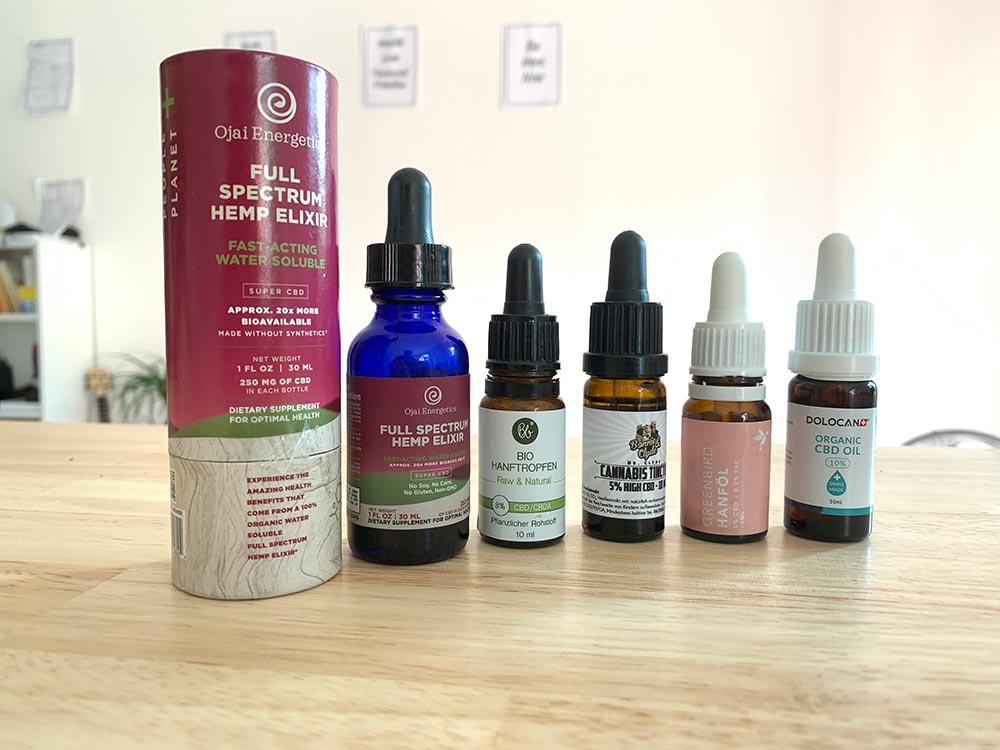 Will mentioned in our interview also the human history of cannabis and that before the global prohibition on cannabis we actually had a daily intake of a broad spectrum of cannabinoids through animal products like meat, eggs, and butter. One hemp-feed chicken egg contains up to 250 mg of CBD.
Since most farmers don't feed hemp anymore to their animals we lost a big part of our cannabinoid intake.
Full Spectrum Hemp Elixir
First Impressions
It's different in a lot of ways compared to your normal CBD oil. You can already tell by the neat packaging design.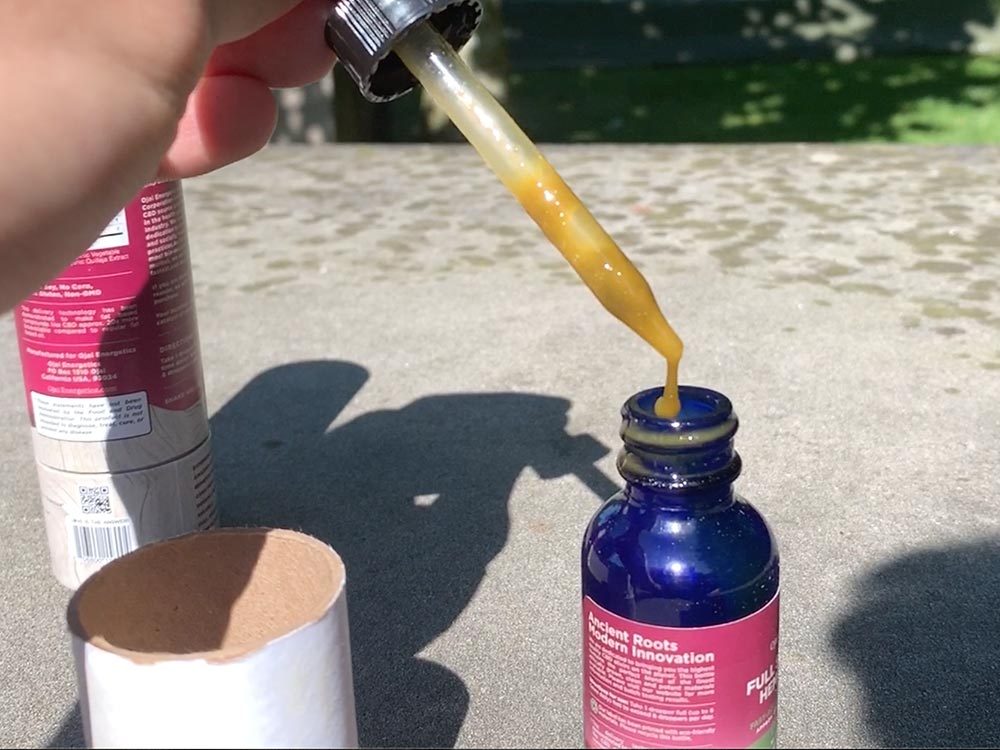 The solution (not oil) is very thick like honey. Its color is yellowish. And it also sticks like honey on your skin but it gets absorbed a little.
Supplement Facts
Let's check the supplement facts and compare them to most standard CBD oils.
These facts are based on a serving size of 1 dropper full (1 ml).
| | |
| --- | --- |
| Ingredient | Amount per Serving |
| Vitamin C+ (from Acerola) | 6.7 mg |
| Proprietary Superfood Blend | 217 mg |
| Hemp Oil (flower* & seed*) | |
| Cannabidiol (CBD) | 8.3 mg |
| Moringa (leaf) | |
| Acerola Cherry (fruit) | |
Other ingredients: Vegetable Glycerin*, Water, Quillaja Extract*. *Certified Organic
Standard CBD oils usually contain just hemp seed oil and CBD.
Keep in mind, that the amount of CBD inside Ojai's product is way higher in bioavailability. More on that later.
Water-soluble
Ojai Energetics developed a patented process to create water-soluble CBD without synthetics and still include a full spectrum of cannabinoids.
Here lies the real difference, even to other water-soluble CBD products. Whereas some water-soluble use a liposomal encapsulation which uses synthetic PEG-like structures, Ojai's elixir uses a colloidal encapsulation which works without synthetics.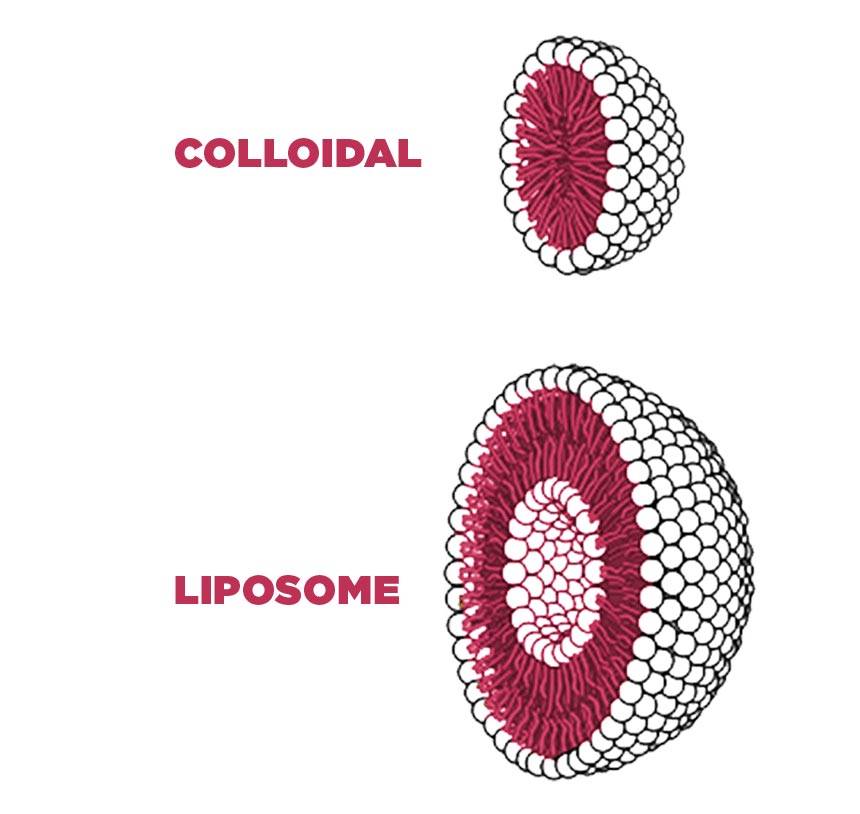 You can also mix it with water or lots of other foods & drinks and use it as a supplement to improve your endocannabinoid system.
Higher bioavailability
This leads to higher bioavailability. 20 times higher is what Ojai states on their website. Will mentioned up to a 100x in our interview but this apparently cannot be written on the website at the moment.
This means that the 250 mg of CBD in one bottle can create an effect comparable to 5000 mg of a standard CBD oil.
Looking at Ojai's price tag of currently 75$ seems high at first but realizing it buys you the same effect as 10 bottles of 5% standard CBD oil, it's a great deal actually.

The Uncommon Way of Taking it
Another thing that's very different with this CBD Elixir is the way to dose it.
The Hemp Elixir gives you feedback via the taste on your tongue of how much you need to take for an optimal serving size.
How does it work?
Shake the bottle. You take a quarter of a dropper full and put it under your tongue.
Leave it under the tongue and taste it: Is it sour or sweet?
If it is sweet you are good to go.
If it tastes sour, you take 2 – 3 drops more and put it under the tongue. Does it get sweeter? You take more drops until it tastes sweet.
If you take too much it will get sour again. But you can take more again hit the next sweet peak.
It works on multiple bell curves. At the peak of a bell curve, it tastes sweet. In the valley, it tastes sour.
My personal dosing and effects
Will inspired me to try it out for more than just better sleep. Now, I also take it in the morning as an energy kick. Here are my personal dosing routines and the effects that I get with it.
Keep in mind that the dosage is different for everyone and will likely change depending on your level of stress and your overall feeling on that day.
Bell Curve Peak 1
A quarter of a dropper is enough for me to be on the first sweet spot. It seems to be a sign that people with a healthy endocannabinoid system will hit the first sweet spot quite fast
In the mornings: It's like a little energy shot which brings me more clarity and helps to be awake. I feel it within 30 seconds of taking it.
In the evenings: It takes longer to feel the effect. More like 20 to 30 minutes. It helps with sleeping through the night.
Bell Curve Peak 2
To go from Peak 1 to Peak 2 I need roughly 2 – 4 quarter of droppers. So it's way more 'distance' between peak 1 and peak 2.
I often have to cough at the second peak. Will claims that the endocannabinoid systems send the CBD to wherever it is needed at the time.
I tried even more Hemp Elixir than Peak 2, but that is to experiential to have a predictable outcome at the moment for me.
Mood on Demand: CBD & Essential Oils
If you wanna try something new, you can take Ojai's CBD, wait until it is sweet and then smell a plant or essential oil. The terpenes from the essential oils sync up with the cannabinoids and focus on specific receptors in your brain to create a custom mood.
Peppermint (Menthol terpene) -> Adenosine receptors -> Increased alertness
Lavender (Linalool terpene) -> Calming
Citrus (Limonene terpene) -> Dopamine system -> Bliss
Thyme / Lemongrass (Myrcene terpene) -> Sedative
I've tried it out a little so far and might make another video on this.
Save 16% with my Coupon Code
Ojai Energetics gave me a coupon code for my readers to save 16% off your order. It does not work for subscriptions though.
Use my coupon code MAXHUG to get 16% off your Ojai Energetics order. Just enter at the checkout under coupon code.
This is an affiliate code, which means you get 16% off plus karma points as Ojai Energetics pays me a small commission when you use the code to buy your Hemp Elixir. This helps me to create more interviews and blog articles.