Last updated: February 5, 2023 – Coupon with no expiry date.
Kion is a biohacking products company founded by Ben Greenfield who is one of the most famous biohacking athletes and authors. Kion offers a small range of high end supplements and foods.
Click here to copy the discount code MAXHUG to your clipboard.
Two of my favorite Kion products include: 1) The Kion coffee for my regular biohacking coffee and 2) The Kion clean energy bars.
You can save 10% off your order at GetKion.com with my coupon code 'MAXHUG'.
On my YouTube channel you can find reviews of Kion products.
My Kion Coffee Review
I love KION Coffee. The clean quality and roast is very palpable for me and I high recommend KION Coffee.
A classic italian coffee roast with flavors of almonds and cacao and a crisp fresh citrus kick. Totally recommend as black coffee as well as a biohacking keto butter blended coffee.
Kion Discount Code FAQ
Is there a coupon code for Kion?
Yes. Use coupon code MAXHUG for 10% off your order at KION / GetKion.com.
How much discount can I get at Kion?
Any discount code at Kion will give you 10% off your order. This discount can be combined with subscription discounts.
Where do I enter my coupon code at GetKion.com?
1. Click on the cart icon in the upper right corner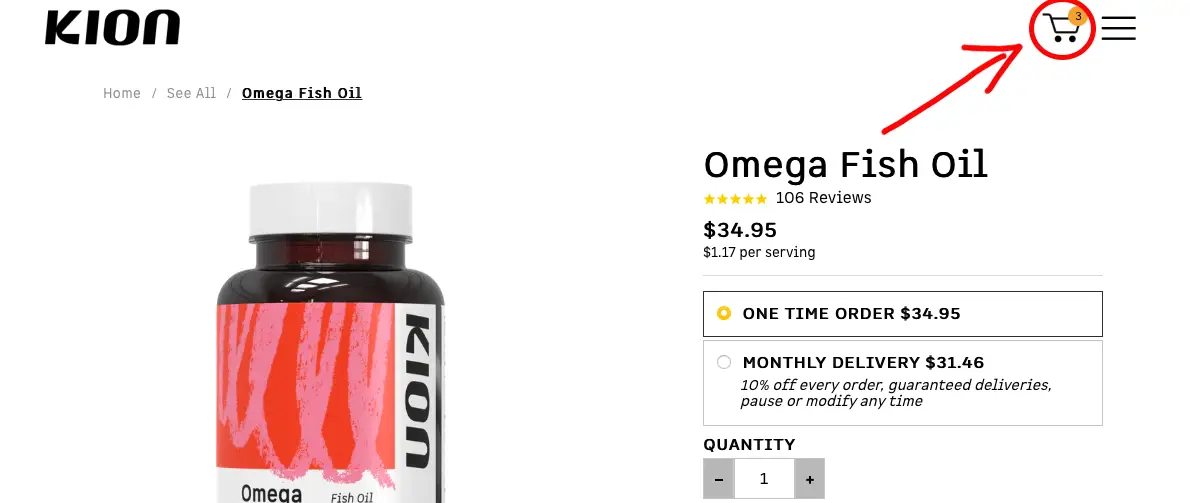 2. Click on Checkout
3. In the checkout click in the field "Gift card or discount code" and enter coupon code MAXHUG – You will see the discount applied now.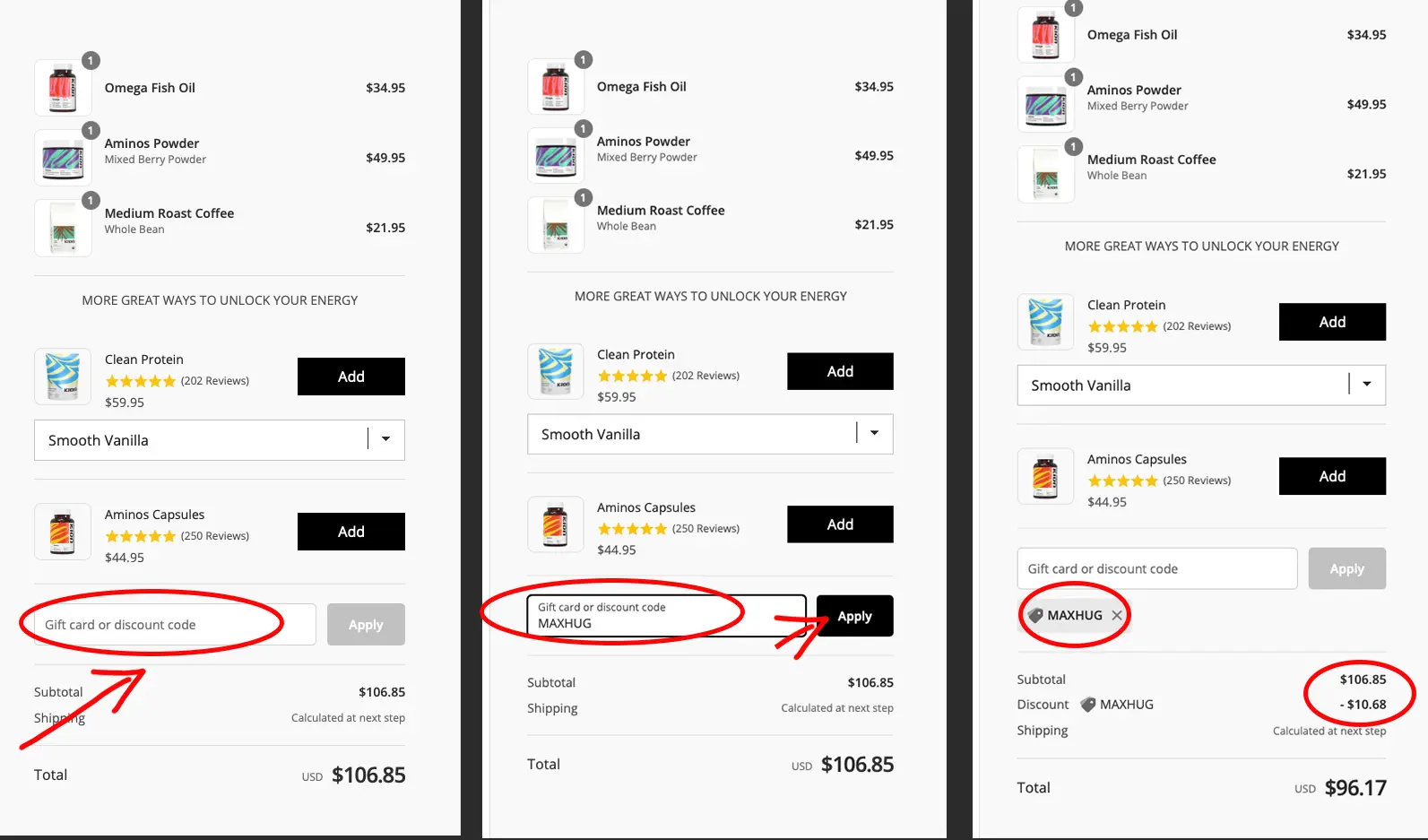 What discount code can I use for Ben Greenfield's Kion products?
You can use discount code MAXHUG at Ben Greenfield's website GetKion.com. This coupon code will save you 10% on any of Ben's products.