So you have come across around the Keto Brainz Nootropic Creamer and wanna know if it's good? In this review I'll share my 6-months experience with Keto Brainz.
What is Keto Brainz?
Keto Brainz is a nootropic creamer that you can add to your coffee or tea. It makes your coffee creamy with high quality C8 MCT & organic coconut milk powder and increases the nootropic (brain-boosting) effect of your coffee by adding 3 nootropics.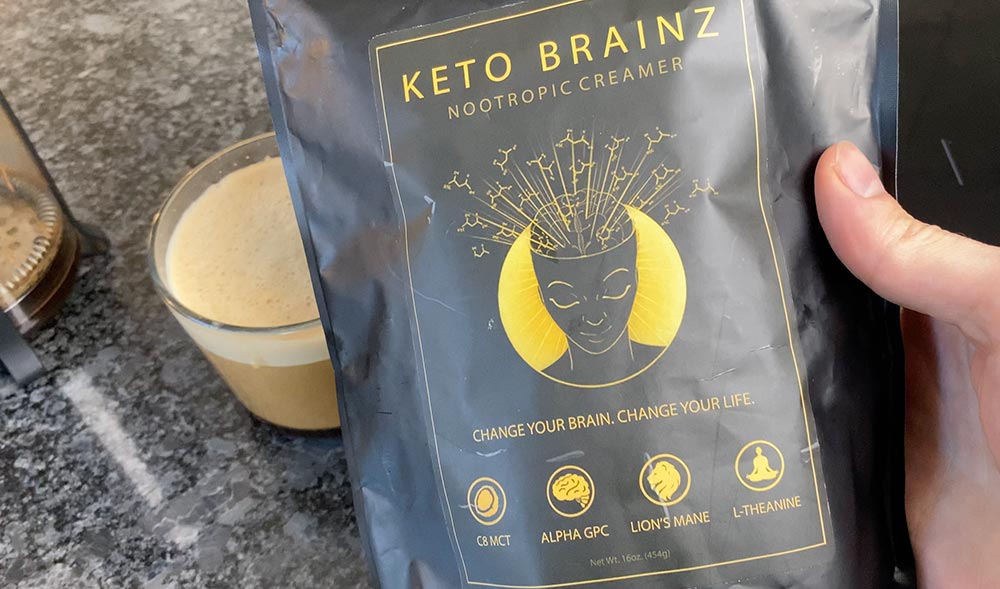 Keto Brainz Ingredients
Keto Brainz is pretty pure and consists of 5 ingredients only:
The first two ingredients are healthy fats and help with your keto diet:
70% C8 MCT Powder
Organic Coconut Milk Powder
The other three ingredients are nootropics (brain-active) add-ons:
Lion's Mane (30% polysaccharides)
Alpha GPC
L-Theanine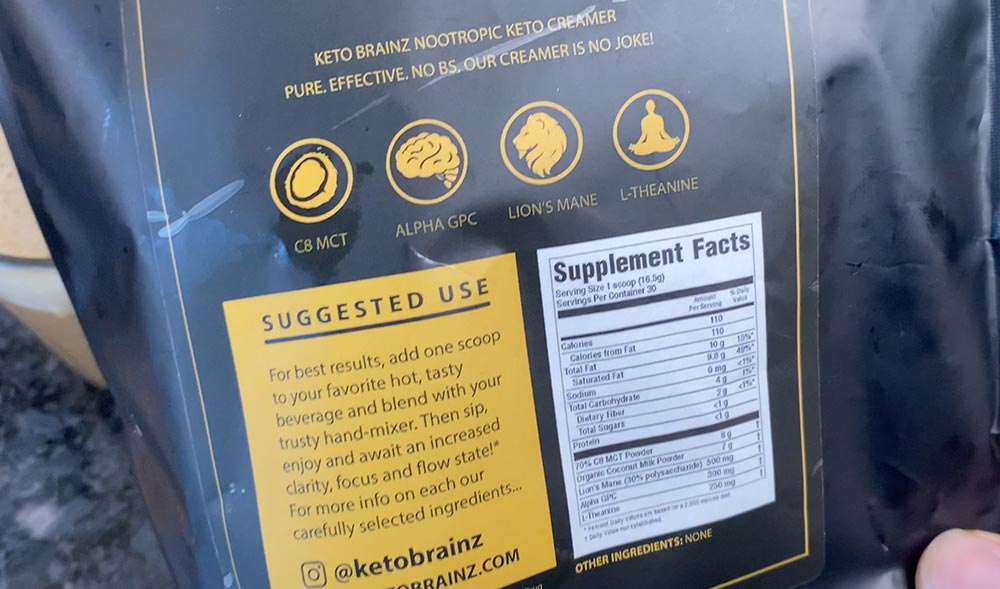 Taste
I add Keto Brainz to my french press coffee and it adds a creamy and subtle sweetness. If you like full-on caramel sugar taste like Starbucks, Keto Brainz is not for you. Keto Brainz adds only a subtle taste to your coffee. Of course you can combine it with other add-ons for your coffee like I do.
Benefits of Keto Brainz
Coffee makes a lot of people alert and gives a buzz. The caffeine also makes a lot of people shaky and often comes with a crash after the first high. That's how many people get into the habit of drinking multiple coffees a day to stay in the highs. Many coffee drinkers suffer from a crash in the afternoon.
Adding fats like MCT & organic coconut powder to your coffee you helps your body to absorb the caffeine slower and make it less of an energy roller coaster ride.
The L-Theanine in Keto Brainz also helps to feel more balanced after drinking coffee.
The Alpha GPC and Lion's Mane gives an extra boost for your brain. These two ingredients are used in many nootropic stacks.
My Biohacking Routine with Keto Brainz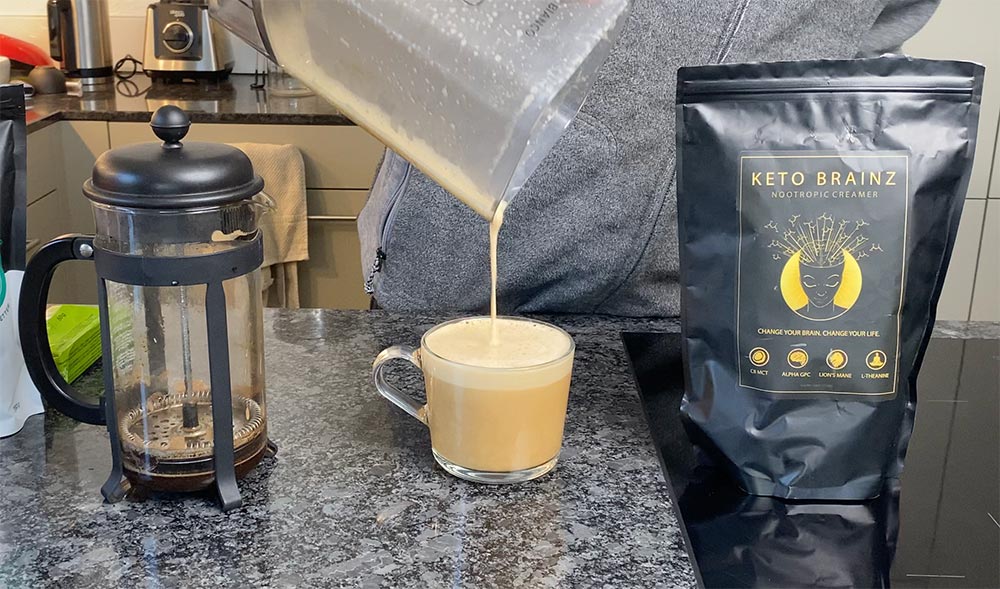 I use Keto Brainz with this recipe to make my morning biohacking coffee even more powerful:
One french-press coffee (Currently I dig Four Sigmatic Mushroom Coffee)
1 scoop of Keto Brainz
2 tablespoons of butter
2 tablespoons of collagen powder
I blend all ingredients in my blender and get a "creamy cappuccino" that tastes awesome and delivers energy without caffeine crash for hours thanks to extra fat and protein. You can also use a frother instead of a blender.
On very productive days I also take 5 – 6 capsules of Qualia Mind in the morning and this brings me into a Flow state for actions sports or creative productivity in the office.
Keto Brainz Coupon Code
Here some special deals for you if you wanna try out Keto Brainz:
US & Canada: Buy Keto Brainz here and get 5$ off with coupon MAXHUG.
For my friends in the European Union – Coupon code MAXHUG to get 5% off.