Purity Coffee Coupon Code MAXHUG
Save up to 32% off your Purity Coffee order with coupon code MAXHUG and get free shipping an all orders above $60.
Click here to copy the promo code MAXHUG to your clipboard.
Purity Coffee Discount FAQ
How do I get 32% discount at Purity Coffee?
Choose a 4-pack of any coffee (15% savings) and use coupon code MAXHUG for an additional 20% discount. In total you will save 32% and get free shipping.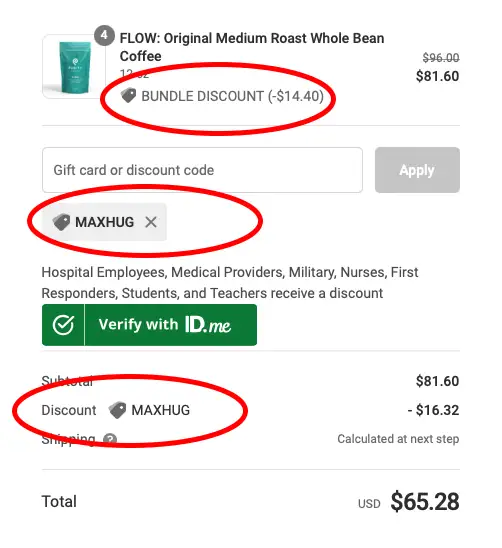 Is there a coupon code for Purity Coffee?
Yes. Save 20% off your order at PurityCoffee.com with coupon code MAXHUG
Are there other discounts for Purity Coffee?
All partner discount codes give you 20% off but you can save additionally when choosing a subscription.
How do I get free shipping at Purity Coffee?
When you spend more than $60 you will get free shipping within the US at Purity Coffee.
Is there a subscription discount at Purity Coffee?
Yes. You will get 20% when choosing a coffee subscription with Purity Coffee.
Why should I use your discount code?
The 20% discounts are the same with any partner code. Instead of supporting an anonymous coupon website, you are supporting an independent content creator who actually tests and cares about the products he recommends. You are also supporting 1% For The Planet because I donate at least 1% of my affiliate income to planetary causes.
My Purity Coffee Review
Coffee is one of the most chemically treated plants and foods. Most coffee plants are treated with pesticides and develop during processing and roasting mycotoxins and acrylamide.
These unhealthy chemicals leads to unwanted side-effects and have a negative long-term impact on your body.
I'm a biohacker and holistic health coach. I really love the Purity Coffee products because they make sure to grow, harvest, and roast coffee as clean and natural as possible. Through slow and lower temperature roasting the difference is really noticable.
I compared Purity coffee with Bulletproof and other clean coffees here.
The Purity light roast is soooo great for a clean filter coffee. Amazing taste.
The Purity medium roast us great for biohacking coffee with butter, collagen and MCT oil.