Last Updated on October 20, 2019
Max Hug
Hi there!
My name is Max Hug and for the past 10 years, I've been working deeply on my personal holistic transformation and a 360° approach to holistic health, productivity, and happiness.

On this blog and my YouTube, you will find experiments and learnings on Biohacking, Flow, and Consciousness. You can also follow my stories on Instagram.
I started this blog and my YouTube channel in 2017 as a creative side-project to publish content on the things I care about. In 2018 I created the 2050 Podcast on Life Purpose and big-picture goals for the year 2050. Currently, I don't put much effort into the podcast as I see bigger impact with my blog & YouTube.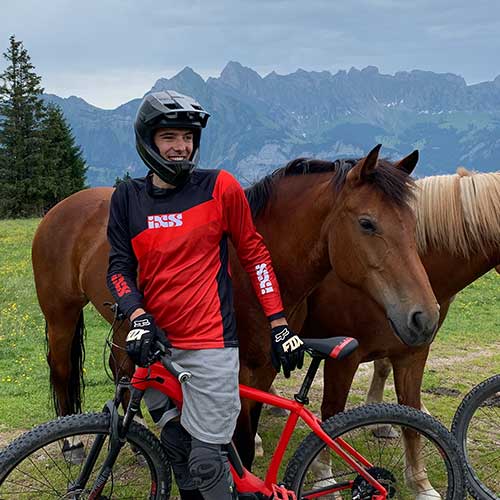 I love to be in flowy places, be present, read books, do flowy action sports and hang out with awesome people.
On this page, you can see my personal biohacking experiments and inspiration for habits to implement for yourself.
1% For The Planet
I am part of 1% For The Planet and donate (at least) 1% of my business revenue to NGOs that help protect and heal the planet.
People
I haven't done this alone. My friends, mentors, and interview partners include NY Times best-selling authors, renowned experts and pure practitioners in the fields of Flow, Learning, Health, and Consciousness.
Conor B. Murphy – One of the leading Flow scientists in the World, Co-Founder of the Flow Research Collective – Interview – LinkedIn
Steven Kotler – NY-Times best selling author of books like 'Stealing Fire' and 'The Rise of Superman', Co-Founder of the Flow Genome Project and the Flow Research Collective – Interview #1 (Flow Hacking) – Interview #2 (Purpose & Vision) – Website – LinkedIn
Dr. Karl Anders Ericsson – The expert on becoming an expert – Author of 'Peak: Secrets from the New Science of Expertise' and lots of other books – Interview – FSU
Will Kleidon – Founder of Ojai Energetics, a cannabis & technology company based in Ojai, California – Interview – Review (Ojai CBD)
Fit For Service Mastermind – FFS is a group of people that are deeply committed to personal growth to serve the world and a higher purpose. It was created by Aubrey Marcus and started in 2019.